Michael R. Sullivan, MBA,CPA -Partner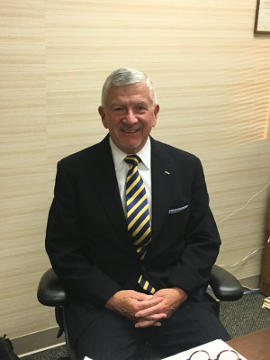 Michael R. Sullivan brings over forty years of experience in accounting, auditing, taxation and management services to the firm. He concentrates his practice in audits of Broker-Dealers, Investment Advisors, Non Profit Organizations and Employee Benefit Plans, consulting with small closely held businesses in construction, transportation, advertising, personnel placement, and professional firms.
Mr. Sullivan's tax practice covers individuals, corporations, estates and trusts. He has represented clients in numerous, federal, state, and local audits and tax litigation with experience in various foreign countries.
Mr. Sullivan is a Peer Reviewer and provides consulting services to the accounting profession.
Education:
MBA University of Notre Dame
Professional Accounting Certificate Northwestern University- Kellogg School of Management.
Certified Public Accountant – New York
Professional Associations
American Institute of Certified Public Accountants
New York State Society of Certified Public Accountants